Truck Accident Lawyer in San Bernardino, CA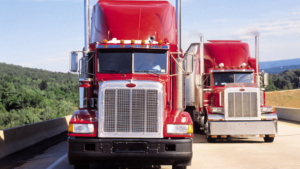 If you sustained injuries in a truck accident in San Bernardino, CA, due to another party's carelessness, you shouldn't have to bear the financial burden alone. You deserve to recover compensation and justice for the harm you've suffered. However, trucking companies and their insurers have significant resources to fight accident victims' claims. You deserve a law firm that can level the playing field and demand justice for you. Turn to a truck accident injury attorney from the Law Office of Pius Joseph to protect your rights and your future. Call or contact us right now for a free consultation.  
We Represent San Bernardino, CA, Truck Accident Injury Victims
At the Law Offices of Pius Joseph, we know that choosing the right truck accident attorney is one of the most important decisions you will make. Our firm understands the daily struggles that truck accident victims face in San Bernardino. The road to recovery can be long, especially if your injuries have caused permanent effects on your physical or emotional well-being. 
When you turn to us for help after a truck crash, you can expect a compassionate truck accident lawyer to guide you through each step of the legal process. We take the time to listen to your concerns and goals, answer your questions, and develop a tailored legal strategy to push for the best possible results. We work quickly to secure maximum compensation for our clients but never cut corners. Attorney Pius Joseph will demand justice during settlement negotiations and fight for full compensation at trial if necessary.    
Evidence Matters. How a Truck Accident Lawyer Can Help
Truck accident cases frequently need more evidence than other motor vehicle accident claims. State and federal trucking regulations require truck companies to keep detailed records that can be crucial proof in a personal injury claim. A San Bernardino truck accident lawyer from the Law Offices of Pius Joseph can help you recover all the evidence you need for your case, including:
Medical records 

Truck driver hours-of-service logs

Data from the truck's event data recorder ("black box")

The truck's cargo/load manifest

The trucking company's dispatch logs

The truck driver's alcohol and drug test results

The trucker's qualifications, safety record, and employment history

The truck driver's cell phone records

Pre-trip inspection reports

The trucking company's vehicle inspection and maintenance records

Accident scene photos

Surveillance/traffic camera or dashcam footage

Eyewitness testimony

Police accident reports
Gathering evidence for a truck accident case can quickly become complex and time-consuming, especially when trucking companies resist demands to turn over documents or the evidence indicates the trucking company may have tampered with records. A truck accident lawyer from the Law Office of Pius Joseph will investigate and prepare your case so you can focus on what matters — treating your injuries and getting your life back on track. 
Our firm takes a comprehensive approach to client service. We can handle all aspects of your case, including: 
Investigating the accident scene 

Sending evidence holds to the trucking company to preserve potentially critical records

Working with accident reconstruction, engineering, and trucking industry experts to build a persuasive case demonstrating the at-fault party's liability

Documenting your injuries and losses to determine what compensation you may have the right to recover in your case

Aggressively negotiating with trucking company representatives, insurance adjusters, and defense lawyers to secure a full and fair settlement 

Filing a truck accident lawsuit and taking it to trial, if that's what it takes to secure the results you deserve
Contact Our San Bernardino Truck Accident Lawyers
Truck accident injuries can be catastrophic. You deserve justice if someone else's negligence caused your injuries. Let the Law Offices of Pius Joseph demand compensation and accountability from the responsible party(s). Contact us for a free case review with a skilled truck accident lawyer in San Bernardino today.