Truck Accident Lawyer in Burbank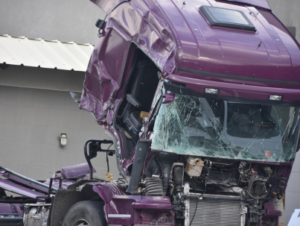 Truck accidents cause some of the worst tragedies on California roads, inflicting severe injuries with potentially lifelong consequences. Government data shows the problem is getting worse.  The National Highway Traffic Safety Administration (NHTSA) reported 437 truck accident fatalities in California in a recent year, a record high from the previous five years. 
Victims injured in tractor-trailer collisions can demand compensation if someone else is responsible for the accident that harmed them. Identifying who is liable for a truck accident is especially difficult because the trucking industry involves multiple parties, all of whom may share a portion of fault for the crash. A Burbank truck accident lawyer from the Law Offices of Pius Joseph can provide the answers you need if you've been hurt.  
For over 30 years, Attorney Pius Joseph has successfully handled some of the most challenging personal injury cases in California. Call or contact us online to learn your legal options in a free consultation.  
What Should I Do After a Truck Accident?
Your health matters most after a truck accident. Check for obvious signs of injury and call 911 first. 
If you can, there are other steps you can take at the accident scene to preserve your right to seek compensation. You should: 
Report the crash to law enforcement.

Request a copy of the police accident report.

Seek prompt medical attention if you didn't need emergency treatment at the accident scene. Some injuries aren't immediately apparent after a crash. 

Keep all accident-related bills, receipts, or invoices. 

Gather your pay stubs or income statements if you miss work.

Check your auto insurance policy to learn the notification deadline for an accident claim. 

Contact a truck accident attorney in Burbank before making any official statements to insurance adjusters. 
Common Causes of Truck Accidents
Many truck accidents happen because of a truck driver's or trucking company's carelessness. Common causes of truck accidents in Burbank include:
Speeding

Reckless driving

Fatigue

Disregarding traffic signs and signals

Unsafe turns or lane changes

Distracted driving

Drunk or drugged driving

Inadequate truck maintenance

Unsecured or overweight cargo loads

Truck driver inexperience

Hours-of-service violations

Negligent hiring practices
Identifying who is liable for a crash is a job for a knowledgeable truck accident lawyer. An attorney can file an injury claim against every responsible party, which gives you the best chance of recovering maximum compensation for your losses.  
Common Injuries Associated with Truck Accidents
Injuries from truck accidents can be catastrophic. Common examples include:  
Traumatic brain injury (TBI)

Neck injuries

Back and spinal cord injuries

Paralysis

Broken bones

Cuts and lacerations

Soft-tissue injuries

Degloving injuries

Burns

Internal bleeding

Internal organ damage

Nerve injury

Amputation
What Type of Compensation Can I Receive?
You could be eligible for money for financial and non-financial losses after a truck accident, such as: 
Medical treatment and rehabilitation expenses

Costs of long-term care for permanent disabilities

Lost wages

Reduced earning capacity

Pain and suffering

Lost enjoyment or quality of life 

Property damage
The Law Offices of Pius Joseph Will Fight for You
After a California commercial vehicle crash, you don't need to handle insurance negotiations alone. Turn to the Law Offices of Pius Joseph for help. Our Burbank truck accident attorney can do all the legal legwork so you don't have to. Contact us today for a free case review.