Wrongful Death vs. Survival Action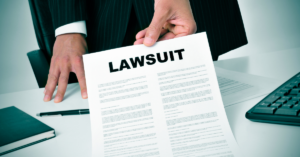 When another party's negligence causes a person's death, their remaining family members may be entitled to wrongful death compensation for their financial and emotional losses. However, another type of lawsuit is also possible in these cases ― a survival action. A survival action is the legal claim that the deceased individual could have filed if they survived their injuries.
It is essential to understand the difference between a wrongful death claim and a survival action as families consider their legal options after such a devastating loss. For more than 30 years, the Law Offices of Pius Joseph have provided compassionate and fierce representation to injured people in Pasadena and throughout California.
Our law firm has the resources and experience to handle even the toughest cases. We believe that you and your family should not have to settle for less than fair and full compensation for your loss. You can trust our firm to make your case a priority and put every effort in seeking the maximum financial recovery on your behalf.
Call or contact us today for a free consultation.
What Is the Difference Between Wrongful Death and Survival Actions?
Although wrongful death claims and survival actions are often grouped together, they have important differences.
A wrongful death claim compensates the remaining family members for losses they have suffered due to their loved one's passing. Money might cover losses such as:
Funeral expenses
Emotional distress
Loss of financial support
Loss of the deceased's services to the household
Loss of their companionship, affection, and guidance
A survival action, on the other hand, seeks damages for losses the deceased individual could have sought through a personal injury claim had they lived. Compensation from a survival action could include money for:
Medical expenses
Lost wages
Conscious pain and suffering the deceased suffered before their death
Punitive damages
Strong survival actions typically show the deceased individual lived before succumbing to a fatal injury or illness, even if only for a short time. A person who dies immediately after an injury likely incurs little or no monetary losses, which could mean that a survival action is not the best legal path for you to take.
By contrast, someone who lives for weeks or months after an injury may incur substantial losses that can be recovered through a survival claim. An experienced personal injury lawyer will explore every legal option available to you.
Who Can File?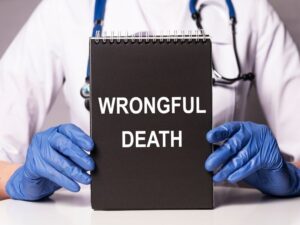 In California, a wrongful death claim is filed by the surviving family members of a deceased individual. Eligible family members include:
A spouse or domestic partner
Children
Grandchildren born to a child who predeceased the decedent
If a person leaves none of these surviving family members, the wrongful death claim can be filed by any other family members who would be entitled to inherit under California's intestate succession statute, such as surviving parents or siblings.
Finally, a wrongful death claim can be filed by certain individuals who were financially dependent on the deceased individual at the time of their death, including:
A putative spouse, or someone who had a good faith, mistaken belief that they were lawfully married to the decedent
Children of the decedent's putative spouse
Stepchildren
Legal guardians, if the decedent's parents were deceased
A survival action in California must be filed by the personal representative of a deceased individual's estate. As an asset of the decedent's estate, the money recovered from a survival action is then distributed to the decedent's heirs according to the decedent's will or California's intestacy laws. If the estate has no personal representative, the survival action may be filed by a person entitled to inherit from the decedent's estate via a will or under California's intestate succession law.
Is the Statute of Limitations Different?
Wrongful death claims and survival actions can have different statutes of limitations.
A wrongful death lawsuit must be filed within two years of the date of the decedent's death.
Conversely, a survival action must be filed within two years of the date that the wrongful act occurred, or six months from the date of their death, whichever comes later.
While a family has up to two years to file a lawsuit to pursue a wrongful death claim, the personal representative of the decedent's estate or a decedent's heir may have less time to file a survival action lawsuit. It's best to check with an attorney as soon as possible to ensure your case complies with the appropriate statute of limitations in California.
Contact a Pasadena Wrongful Death Attorney
If you and your family lost a relative due to someone else's wrongful acts, the at-fault party can and should be held accountable for their negligence. Contact the Law Offices of Pius Joseph – Personal Injury Attorney in Pasadena, CA today for a private and free case evaluation. We'll fight for you and demand the justice and compensation you deserve.