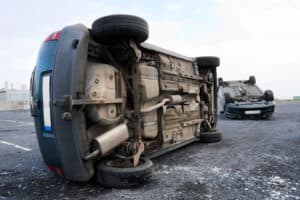 It's hard to find anything troubling about the end of a recession, but here in California with the increase in the number of people getting back to work it means more motorists on the roads. Unfortunatley, more cars on the roads means more car accidents and even more deaths. California has seen a 13 percent increase in traffic-related deaths for three years straight up to 2013, according to the California Office of Traffic Safety (OTS).
"Realistically, when the economy started getting better, all indications from history told us there would be an upswing in fatalities," said OTS spokesperson Chris. "We want to keep it as minimal as possible."1
There's a tiny bit of relief in that traffic fatalities in 2014 (3,074) saw a 1.1 percent decrease from 2013 (3,107), so state and national officials hope that trend continues.
Other Factors Playing a Role in Car Accident Deaths
California saw an amazing 36 percent fall in traffic-related deaths from 2006 to 2010. But, then the recession abated and employment picked up leading to more traffic. Still, in years before 2006 death rates were abysmal. For instance, in 2006 alone there were 4,300 deaths. By comparison 2010 only saw 2,739 deaths on the roads – the fewest in California since World War II.
The following are all factors that play a role in most traffic-related deaths:
Not buckling up
Impaired driving (drugged or drunk)
Drowsy driving
Distracted driving (texting, talking on cellphones
Defective vehicles (airbags, seatbelts, etc.)
Even though California outlawed the use of hand-held cellphones by drivers, an OTS survey found more Californians in 2015 using smartphones while driving than the previous year.
Efforts to Increase Traffic Safety
State officials also believe that more vehicles on the roads shouldn't necessarily equate to more fatalities. They point to several reasons. One being that more congestion should actually slow traffic down, so slower moving traffic should make driving safer and help drivers pay more attention to their surroundings. A recent OTS survey also shows 97 percent of drivers are now buckling up. Driving under the influence of alcohol (DUI) driver deaths with a blood alcohol concentration of .08 g/dL are also down from 2013 (883) to 2014 (882). And, the state average of .27 percent DUI-related deaths is below the national average, which is .34. State officials and law enforcement agencies credit the increase in the number of rideshare programs available as an alternative mode of transportation, as well as the stiff penalties and fines associated with DUIs as the reason for the lower numbers.
Contact an Experienced Car Accident Lawyer for Help Today
If you or a family member have been hurt in a car accident, contact a car accident attorney at the Law Offices of Pius Joseph – Personal Injury Attorney by calling (626) 397-1050 or by emailing us via the contact form on this page.
"Traffic deaths climbing in California – Is there a fix?" published in The Sacramento Bee, September 2015.1