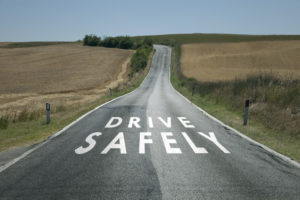 A recent study of car insurance applications found that bartenders, journalists, and sales representatives are some of the nation's worst drivers, while postal workers and music composers are some of the best.
Insurify, a car insurance comparison website, analyzed 1.6 million auto insurance applications by looking at a driver's history of moving violations and occupation.
The findings showed that those who work in ticket and membership sales had the worst records, with 43 percent of the violations.
Researchers say that jobs that require long hours and stressful or unpredictable work tend to negatively impact driving behavior. Salespeople can work shifts of up to 60 hours per week, including weekends. Being overworked can affect attention on the road and increase the chances of driver fatigue, two common causes of traffic accidents.
Drivers who work in shorter-term or contract jobs also tend to have poor driving records, according to the study. Bartenders, fitness club managers, and masseuses fall into this category.
By contrast, the study found that postmasters have fewest citations, accounting for only 16 percent of moving violations. Fishermen, dry cleaners and detectives also had lower numbers of violations for actions such as speeding, impaired driving and driving without a license.
You Have A Duty To Drive Responsibly
The Insurify study provides an interesting look at how job duties can impact driving behavior. But the truth is that you have a duty to drive safely no matter what kind of job you have.
In the legal world, this is called a "duty of care." It means that as a driver, your job is to ensure that your actions behind the wheel do not harm someone else. If a driver intentionally or accidentally violates this duty and you are harmed, it may be possible to file a personal injury claim for compensation.
Proving Fault in a California Car Accident Claim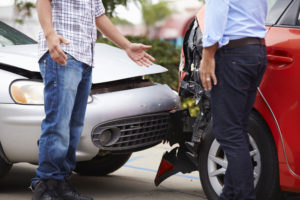 Proving liability is essential for any successful personal injury claim. Simply put, you must have comprehensive evidence to show why someone else is at fault for your injuries.
In California, it's possible to obtain compensation for your injuries even if you are partly at fault for a car accident. However, your total amount will be reduced by the percentage of fault that you are assigned by the insurance adjuster or by the court.
Because your ability to collect the compensation you deserve is dependent on being assigned a fair proportion of fault, it's a good idea to contact the Pasadena Law Offices of Pius Joseph – Personal Injury Attorney. Our legal team will fight against insurance companies that will try to blame you to avoid making a fair payout.
Contact Our Trusted Attorneys Today
The California legal system allows you to hold negligent drivers accountable if their poor driving decisions injure or kill someone else. At the Law Offices of Pius Joseph – Personal Injury Attorney, we know that a single crash can have far-reaching consequences and impact a family's life forever. We want to help.
Call or contact us today for a free consultation.