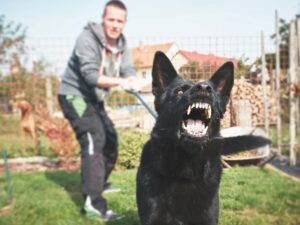 Millions of Americans keep dogs as pets. While most are friendly companions, some become aggressive and attack family members, neighbors, or strangers, even when unprovoked. One study found there were approximately 3 million dog bite injuries in the U.S. and more than 50,000 people were admitted to hospital emergency departments for dog bites over a 12-year period.
Dog bites can result in severe injuries and leave lasting physical and psychological scars. Pasadena dog bite lawyer Pius Joseph is an experienced attorney with decades of experience helping injured victims recover the compensation they need to pay their medical bills and heal after devastating attacks. Below, he explains the crucial steps you should take to protect your legal interests after a dog bite.
What to Do After Being Bitten by a Dog in California
If a dog bites you, here's what you need to do next to protect yourself and preserve your right to seek compensation:
Call 911 — If you have severe injuries, bringing medical personnel to the scene of the attack will get you the treatment you need quickly. Once the police arrive, you can also file a report about the incident.
Seek medical attention — If you are not transported to a hospital after being bitten by a dog, see your own doctor as soon as you can. Waiting too long to see a physician could make your injuries worse.
Identify the dog's owner — You'll file a claim against the dog's owner to recover compensation, so you need to identify who owns or was responsible for the dog at the time of the attack.
Document your injuries — Take pictures of your injuries for use as evidence in your injury claim. The insurance company will also need your medical records for proof of your injuries.
Report the incident to animal control — The authorities need to know a dog has bitten you so they can take steps to make sure no one else gets hurt. Animal Control might also be able to tell you if the dog has a prior history of aggressive behavior.
How Is Dog Bite Injury Compensation Determined?
Under California law, pet owners can be held financially liable for any injuries inflicted by a dog bite, even if the dog had no prior history of aggressive behavior. As long as the dog caused verifiable injuries and you were legally on public or private property when it bit you, you can file a claim for compensation against the dog's owner.
In California, compensation for a dog bite injury could include money for:
Medical bills
Lost wages and reduced earning potential
Pain and suffering
Lost quality of life
Emotional distress
Scarring and disfigurement
Should You Get a Lawyer for a Dog Bite?
The last thing you need to worry about after a dog bite is filing a personal injury claim. A dog bite lawyer can start working on your case while you heal from your injuries. Their legal training and accumulated experience give you a much better chance of recovering maximum compensation for your losses.
You should also know that not all dog bite cases will require aggressive litigation against the dog's owner. Many dog attack victims are family members, friends, or neighbors of the owner. This makes victims reluctant to sue the person they know, even if their injuries and other losses are severe.
Fortunately, most homeowners' insurance policies include coverage for dog bites. This means that an experienced injury attorney could help you file a claim against the pet owner's insurance policy, helping you get the compensation you need without forcing them to pay out of pocket for the harm you suffered.
Contact a California Dog Bite Injury Lawyer Today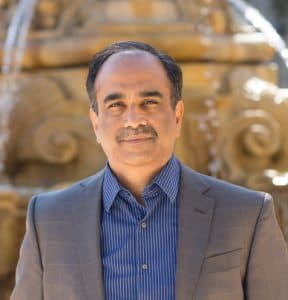 A Pasadena dog bite lawyer at the Law Offices of Pius Joseph can help you pursue compensation if an aggressive animal has injured you or your child. Call or contact online for a free consultation today.