Your Rights in a CA Premises Liability Case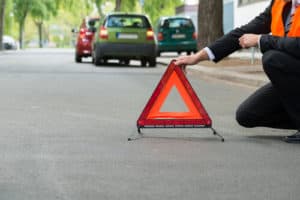 When you step onto a public or private property, you generally have the right to expect safe conditions, according to California premises liability laws.
When these rights are violated because property owners have failed to abide by the law, accidents can happen. And, if you end up being hurt in such an accident, you can be entitled to compensation for your injuries and losses.
At the Law Offices of Pius Joseph – Personal Injury Attorney, our Pasadena attorneys are skilled at holding negligent property owners accountable for harming our clients. With nearly three decades of experience advocating the rights of the injured, our lawyers have the skills, insight and resources necessary to help injured people pursue all available legal remedies following accidents at dangerous properties.
What You Should Know about Your Rights
When you are welcome onto a public or private property, you generally have the right to:
Safe conditions
In other words, the law requires property owners to maintain safe conditions and repair issues that could put you at risk of an accident or injury.
Be warned of any possible hazards at the property
If there are risks or dangers at a property because, for instance, a property owner has not yet been able to complete a repair or because certain parts of the property may be under construction, you – the visitor – have the right to be informed about these hazards so you can reasonably avoid them. Warnings can include verbal explanations, warning signs or even tape or ropes blocking off potential hazards. When hazards may be considered to be "obvious," however, a formal warning may not be legally required.
Sue negligent property owners who compromise your rights
If you end up getting hurt on a property that has unsafe conditions, you will generally have the right to pursue financial recovery via a premises liability case.
It is important to remember, however, that trespassing on another person's property can negate the above rights. So, if you illegally enter a property, you do not have the right to safe conditions, to be warned of hazards and/or to sue if you end up being hurt on that property.
Exercising Your Rights to Recovery Following an Accident
If you are harmed on a dangerous property, exercising your rights to compensation can result in damages for (but not necessarily limited to) your:
Medical bills
Future treatment needs
Lost wages
Loss of consortium
Emotional suffering.
Punitive damages may also be available in some cases.
Contact the Law Offices of Pius Joseph – Personal Injury Attorney
If you have been hurt at a dangerous property, contact a Pasadena premises liability lawyer at the Law Offices of Pius Joseph – Personal Injury Attorney to find out more about your best options for financial recovery. Since 1990, our lawyers have been dedicated to protecting our clients' rights, advancing their interests and helping them successfully navigate the legal process.
This means that we have the knowledge and experience you can count on for effective legal advocacy and the best possible outcomes to your case.
To schedule a free initial consult with an experienced Pasadena personal injury lawyer today, contact us by calling (626) 397-1050 or by emailing us via the contact form on this page.
From offices based in Pasadena, we provide superior representation and service to injured people throughout Los Angeles County, San Bernardino County, Riverside County, Orange County, San Diego County and the state of California.